Easy. Quick. Convenient.
Wherever you are in Napa Valley, we make it easier to drive with 24-hour Automated Fueling Services!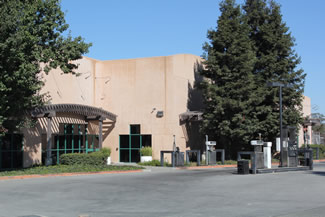 Napa Valley Petroleum now has six Valley locations in Napa, American Canyon and St. Helena.  With our cards, there's no need to wait in line or carry cash! You can even pay by using your Visa, MasterCard or Discover card, and credit your purchases to frequent flyer or other bonus credit cards.  Bi-weekly billing with 30 day net terms. Give us a call today at (707) 252-6888 or fill out the application  form below to get your own 24-hour Fuel Access Card.
Convenient fueling and accurate fuel control.
Whether you drive a single vehicle or manage an entire commercial fleet, you can have 24-hour access to fuel and will receive an accurate, comprehensive accounting of all of your fuel purchases. Total control of fuel costs and purchases begins with custom encoded Fuel Access Cards for you and/or each of your employees. Each Fuel Access Card contains specific information unique to each cardholder including the cardholder's name and personal identification number.
Simply insert the Fuel Access Card into the reader at the pump, enter the personal identification number and the fuel pump selected will operate. Your fuel purchase will be accurately recorded.
As information is the key to fuel control and vehicle maintenance, our Automated Fueling Statement presents your fueling transactions in a form that is clear and concise. Your invoice includes date, time, location, product type, quantity, odometer reading and a manual entry field. It also gives you invoice totals by card and fuel.
Locations
Our cards work at our 6 local fueling locations.
Apply Now
Add, Change, Cancel or Remake a Fuel Card
Order more cards or change, cancel or remake an existing card. For existing customers.